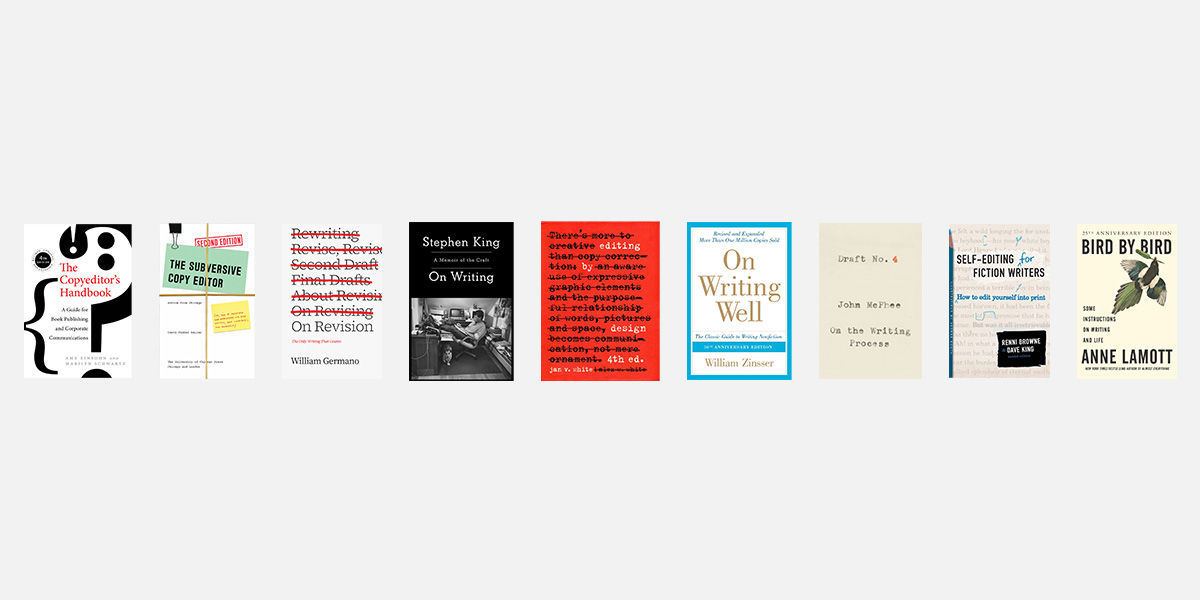 A Proofreader's Library
11 books to refine your proofreading and editing skills.
---
There's writing.
Then there's the long slog of turning that copy into something others would want to read. Of marking up pages, crossing out words, correcting mistakes, and rewriting things until they feel right. That's the proofreading process.
Bookstores are filled with tomes about writing, telling you how to put one word after another on the page. But when you want to improve your copy, proofread your work, and learn how to edit professionally, you're often left to read books on writing, hoping to stumble across a gem of an idea about proofreading along the way.
There had to be more. I started my search looking for the official guide to proofreading marks, discovered classic copies of the Chicago Manual of Style, and kept digging from there. Before long, I had a growing library of books about the proofreading and editorial process, filled with the tips I'd been looking for.
These are the best books on proofreading I've found—along with some of their best quotes about the writing and revision process:
---
---
And more.
Odds are you'll find proofreading inspiration and tips on how to improve your copy in any book about writing. Here's a short list of the other writing-focused books I'm planning to read in the near future—ones others have recommended for improving your proofreading game:
→ What else should be in a comprehensive proofreading library? Share your favorites.